If you're interested in applying literary analysis to cultural and psychological issues, you may want to know more about cultural studies in psychology. Cultural studies encompasses a diverse range of academic subjects in the humanities, but it's first and foremost a type of literary criticism that deals with politics, society, race, gender, nationality and sexuality in all the world's cultures throughout history. While a few cultural studies courses are required for undergraduates during the first two years of a psychology degree, most courses can only be taken as electives. As in any liberal arts degree, credits for humanities electives can come from any course for which you are eligible.
Literary Criticism in Psychology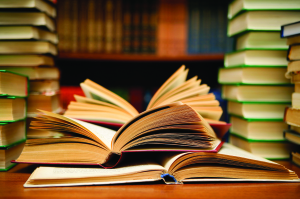 Literary criticism is a way of interpreting literature to give form to an argument, viewpoint or theory, such as feminist theory, Marxism or art history. In a way, it's similar to how Sigmund Freud interpreted dreams to support his theories on psychology. As in dream interpretation, a person analyzing literature has freedom to make any plausible argument, as long as it's persuasive to the audience. However, this point, and the fact that readers of literary criticism tend to be intelligent, means that the best literary criticism doesn't stray far from the text; instead, the arguments follow naturally from the literary source.
A psychology degree typically has quite a bit of room for elective courses, and depending on your goals after college, you may decide to focus on a particular area of the humanities. If you're planning to do academic research after college, you can specialize in a subject such as feminist studies or African American and African Diaspora studies, but if you want to go into clinical psychology, these subjects won't count toward your degree. Any psychology student can benefit from taking several cultural studies electives as an undergraduate, and your choice of which courses to take should be based on your personal interests.
Subjects of Cultural Studies in Psychology
Most colleges don't require cultural studies classes for any degree other than one in cultural studies, but you can probably choose classes from the fine arts, English literature, history and anthropology departments for your core credits. All cultural studies courses focus on the meaning found in all aspects of cultures throughout history, and the material for these courses comes from sources as diverse as ancient Mesopotamia, African occultism, Jewish-American literature and Byzantine history. Your college will tell you whether a cultural studies course counts as a history, literature or sociology credit and whether you've met the prerequisites to take the course.
It usually takes your freshman and sophomore years to get through the prerequisites necessary to enroll in some of the more advanced cultural studies classes. The reason for this barrier is that students must have a deep understanding of literature, history, anthropology and sociology to do well in these specialized courses. Usually, cultural studies classes only have a few students, and the semester is spent listening to lectures during class hours and then reading books and writing analytical essays while away from class.
Getting a psychology degree gives you quite a bit of freedom to choose your area of interest and set your own career goals, and continuing to graduate school allows you to research the issues of your choosing. If you have a naturally analytical mind and a gift for argument and criticism, keep learning about cultural studies in psychology.